Contacts
Editor
KSB SE & Co. KGaA
Johann-Klein-Straße 9
67227 Frankenthal, Germany
Tel. +49 6233 86-0
Online news
You will find the latest news on the KSB Group at: www.ksb.com
Should you need additional information, please contact:
Investor relations
Dieter Pott
Tel. +49 6233 86-2615
E-mail: investor-relations@ksb.com
Communications
Wilfried Sauer
Tel. +49 6233 86-1140
E-mail: wilfried.sauer@ksb.com
Concept and design
KSB Communications, Frankenthal
3st kommunikation, Mainz
Photography
Annual Report:
Gaby Gerster, Frankfurt
Robert Kwiatek, Frankenthal

Magazine streams:
Robert Kwiatek, Frankenthal
Manuel Schlüter, Pegnitz
Egbert Schmidt, Halle
KSB Image Library
Kaiserslautern Technical University
Wissensfabrik – Unternehmen für Deutschland e. V., Ludwigshafen
Getty Images
shutterstock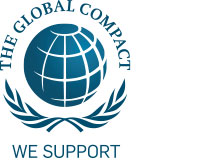 As a signatory to the United Nations Global Compact, KSB is committed to endorsing the ten principles of the international community in the areas of human rights, labour standards, environmental protection and ­anti-corruption.